Classes in Korean Language and Culture
In cooperation with Hankuk University of Foreign Studies (HUFS, Seoul and Yong-in), and a seeding grant from the Academy of Korean Studies, semester-long classes on Korean language, culture, history and customs have been held since October 2016 at the Faculty of Humanities and Social Science in Split.
The Faculty offers these classes to its students, staff and the interested public, among which are those employed in tourism, cultural institutions, animation, as well as travellers and Korean enthusiasts.
Korean native-speaker lecturers and guest professors lead the classes, and despite the fact that they are familiar with or speak Croatian fluently, a minimum knowledge of English is mandatory for all Korean language students.
The following modules are offered in the program:
- Introduction to Korean Culture: basic knowledge of customs, religion, history, food and cuisine; greetings, communication traditions, the basics of Hangul (the Korean alphabet) and basic language expressions
- Korean Culture and Language: the basics of Hangul (the Korean alphabet), greetings and basic vocabulary, and the basics of everyday communication. Expanding knowledge of culture, customs, and Korean everyday life; what to expect in communication with Koreans and foreigners.
- Korean language I: the basics of the Korean language, language in context, reading basic expressions, and reading basic texts (menus, instructions, welcome texts, house rules, etc.). This class has been offered since February 2017.
Duration: 10 weeks, 30 hours, 3 hours per week
Korean language and culture permanently on offer at the University:
Courses available (2020-2021):
- Classes on Korean cinema and cultural studies.
During winter semester 2018/2019 and 2019-2020. three groups of Korean language and literature classes are held, each numbering 6-10 participants.
University facultative Courses for all students at the University of Split and other Croatian Universities:
•
Introduction to Korean Language and Culture
(Uvod u korejski jezik I kulturu) •
Korean Language I
(Korejski jezik I) •
Korean Laugnage II
(Korejski jezik II) •
Korean Lanugage III
(Korejski jezik III)
Elective Courses for philology students at the Faculty of Social Sciences and the Humanities:
•
Korean cinema and society
(Korejski film i društvo) •
The Silk Road
: from the Mediterranean to Korea, Literary Paradigms, Cultural Differences  (Put svile: od Mediterana do Koreje, književne paradigme, kulturalne razlike)
---
Instructors:
Dr. Hyesun, Jang (2016-2017)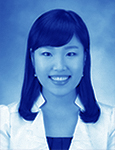 Professor Kim San Hung and lecturer Kyung-Lim Lee (2017-2018)
Kyung-Lim Lee (2020-2021) (2018-2019)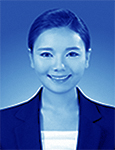 Paula Jurišić (2020-2021) (2018-2019)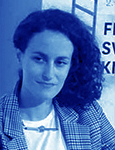 Course Coordinator:
Professor Boris Škvorc
, Director of Centre for Cross-Cultural and Korean Studies
---
Introduction to Korean Language and Culture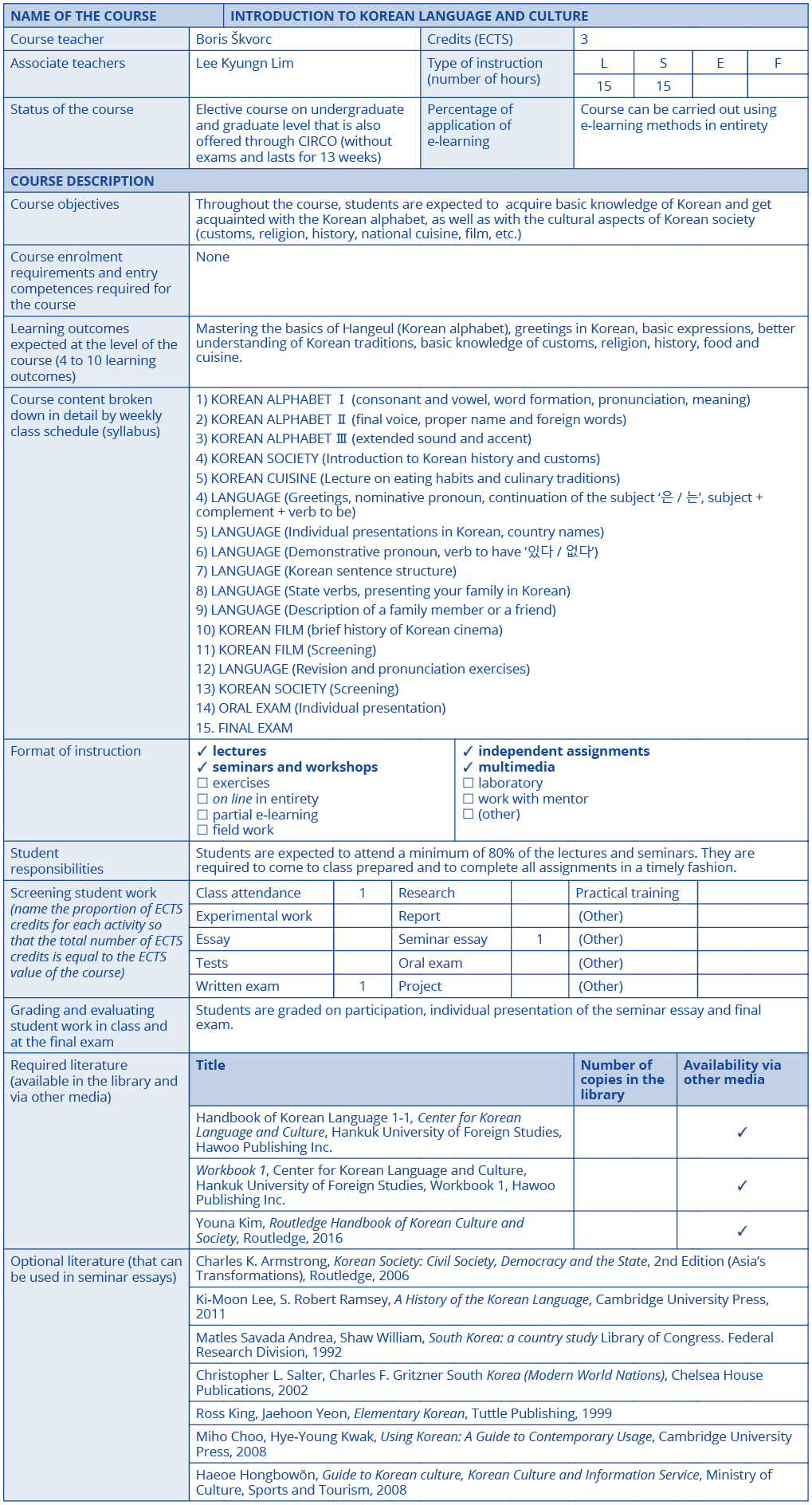 ---
Korean Language and Culture 1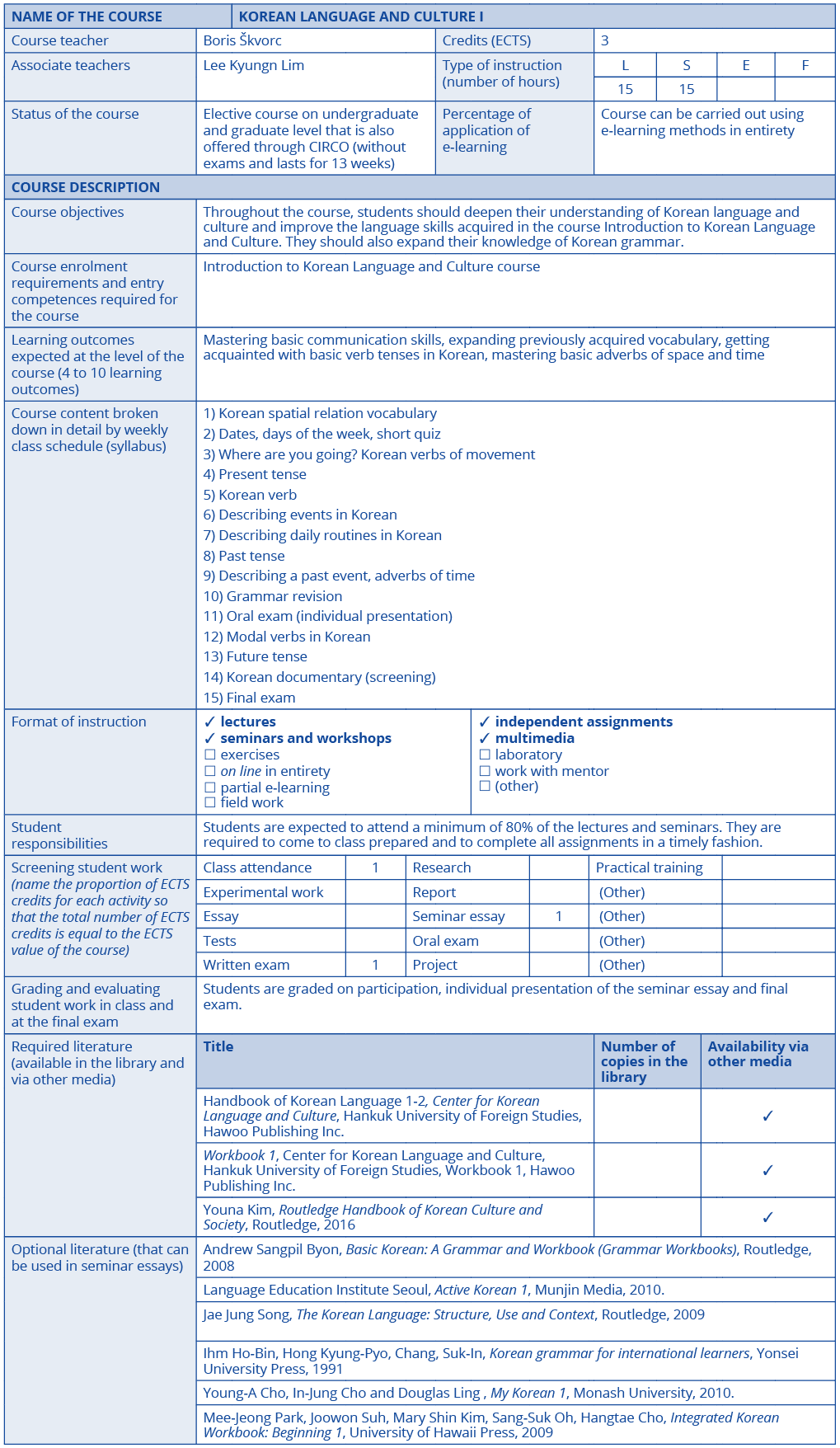 ---
Korean Language and Culture 2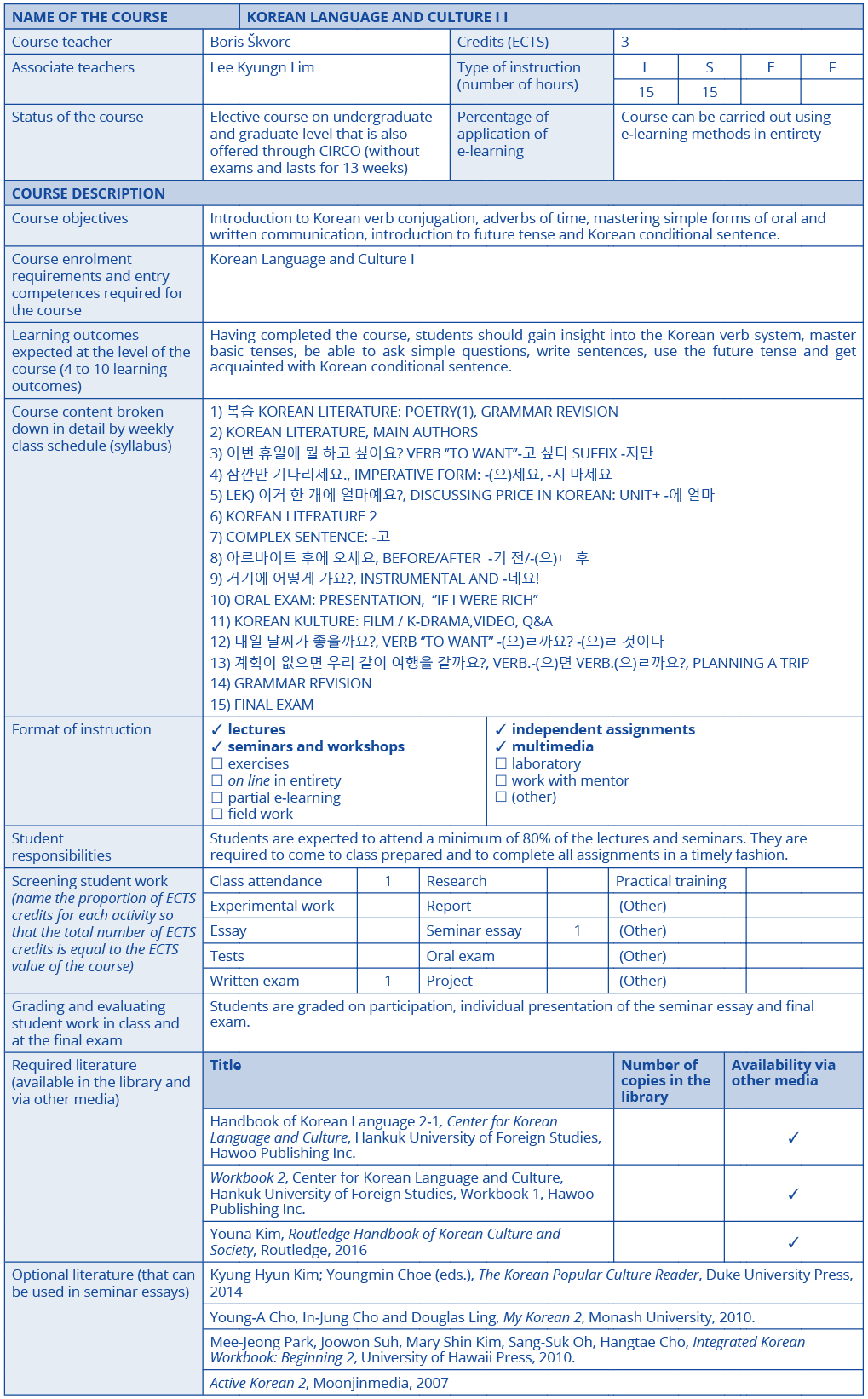 ---
Korean Cinema and Society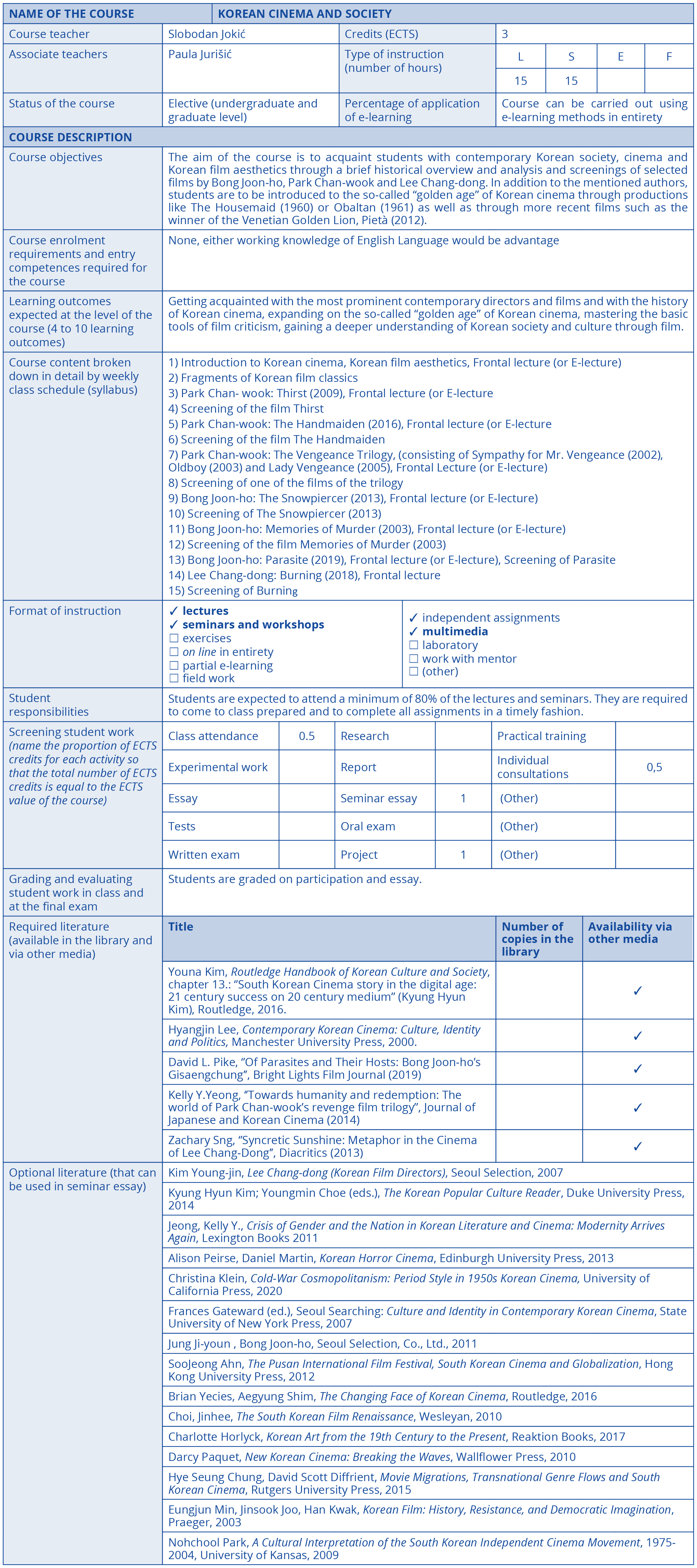 ---
The Silk Road: from the Mediterranean to Korea, Literary Paradigms, Cultural Differences